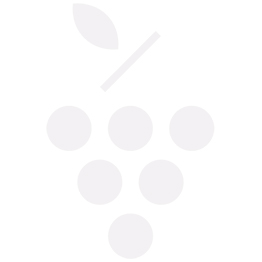 Massages and Scrubs
Our exclusive Caudalie treatments are designed to indulge skin while providing visible results thanks to products renowned worldwide for their exceptional anti-oxidant properties.
Stone therapy

A unique body massage for ultimate relaxation. Through the application of hot volcanic stones, heat is diffused through the body and essential oils are massaged in. This treatment eliminates all traces of fatigue, stress and tension.

Mum-to-be massage

This gentle massage wraps your body in grape-seed oil to relieve tension caused by pregnancy, stimulate blood circulation and improve the skin's firmness and elasticity. It enables you to enjoy a safe and relaxing experience that creates a feeling of well-being with your unborn baby.
Suitable from the third month of pregnancy.

Sports massage

By focusing on deep, toning pressure points, this massage relieves built-up tension and soothes your muscles. After this massage, you will regain your energy. This treatment is ideal for physical and muscular recuperation.

Cranial massage

Hand placement on the skull is designed to free energy blockages and promote relaxation. This massage simultaneously stimulates reactions in the whole body, helping to rebalance the energies of the nervous system.

Refreshing massage under a Vichy shower with 4 hands

Under jets of hot water, this relaxing massage - with four hands - will be done using grape-seed and essential oils.

"Vrilles de vigne" drainage

To create a draining effect, this technique uses gentle sculpting massages and pressure on the lymph nodes to promote lymphatic circulation and to decongest the tissues.

Slimming concentrate treatment

The detoxifying and firming treatment to help in the resculpting of the body's contours along with exercise and diet. From the ankles to the stomach, a thorough sequence of manual palpating, rolling and firm kneading with Caudalie's Contouring Concentrate to help smooth the appearance of cellulite. To complete this comprehensive treatment, a slimming mask is applied to trouble areas like hips and thighs. Legs and buttocks feel smoother and lighter in weight. Skin looks silkier. This treatment is one of our most effective rituals to help slim the silhouette.

Wine maker's massage

This sculpting massage is Caudalie's signature and recreates the ritualistic steps of the wine-making process on the body. This treatment alternates techniques using bare hands and pressure on the energy paths. No area of the skin is overlooked; your entire body is stimulated, from the tips of your fingers to the bottoms of your feet. This sculpting massage activates blood circulation and muscle tone.
You will leave bursting with energy!

Merlot Scrub

The strengthening and toning scrub for skin in need of firming.  A luxurious mint and brown sugar-based blend melts onto the skin as it is carefully massaged over the body, gently exfoliating and revealing the fresh, soft skin beneath.  Application of Caudalie's lift-generating Firming Concentrate and Nourishing Body Lotion restores skin's tone and promotes a more taut, youthful physique.

Couple's Massage

The romantic and reviving massage for two. In the VIP treatment suite, amidst glowing vine flower candlelight, dreamy music and intoxicating scents, you will both simultaneously receive the massage of your choice.

Caudalie massage

The relaxing or toning massage (your choice). A favorite of our Vinothérapie® Spa devotees. Each massage is customized to meet your body's needs and includes lymphatic drainage therapy with Caudalie's refined massage technique and essential oils. The Caudalie method provides an experience unlike any other. The Vinotherapist works slowly and gently, virtually 'resculpting' the body as she releases knots and tension. The benefits you feel are both immediate and longterm. This divine massage is vital to relieve stress, improve tone and provide a sensation of lightness and true well-being despite the pressures of modern life.

Fresh Grape Body Treatment

The relaxing and hydrating massage for parched skin. This treatment combines the signature Caudalie Massage technique with a sumptuous shower of luscious, fresh grapes, caressed over the body to soothe and reinvigorate. With the help of the natural actives in the grapes, the skin is also gently exfoliated and relieved of uncomfortable dryness and tightness. Even flaky, dull skin emerges nourished and renewed. The ideal treatment to relieve and soothe dry, dehydrated skin anywhere on the body.

Crushed Cabernet Scrub

The most popular scrub from the Vinothérapie® Spa. It is an ideal "starter" for your treatments. To regain your skin's radiance and softness, we have developed this scrub with a base of grape-seed, honey, brown sugar and the essential oils of the Contouring Concentrate. The application of the Nourishing Body Lotion combined with our Contouring Concentrate completes this treatment and leaves your skin clean, refined and perfectly smooth. This is an ideal treatment for a slimming program or after being exposed to the sun.
Shipping Policy
We invite you to receive complimentary ground shipping on all caudalie-usa.com orders, no promotional code required.
Delivery Options:
Complimentary shipping is provided for Caudalie USA orders, and will be delivered on Monday through Saturday, excluding major holidays. Below are the shipping options available for your Caudalie package. Please select the option that best suits your delivery needs during checkout.
Shipping Charges
| | |
| --- | --- |
| USPS Priority Mail | FREE |
| UPS 2nd Day Air | $15.00 |
| UPS Next Day | $20.00 |
General Delivery Times
USPS Priority Mail
USPS Priority will deliver your package within 2 - 3 business days from receipt of your order, depending on product availability. To determine when your package will arrive, please determine the number of Shipping Days to your location from the map below and add two additional days for order processing.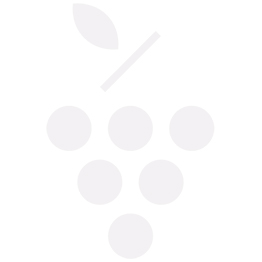 Second Day Delivery
For an additional fee, orders may be shipped via second day delivery to most destinations.
Please note, orders received by 12:00 Noon EST Monday through Thursday will be processed and shipped same day of your receipt of your order, depending on product availability. Orders received after 12:00 Noon and during weekend (Saturday and Sunday) will be processed and shipped the next business day. Most orders shipped via 2nd Day Service will be delivered within 2-3 business days from the order's ship date.
Overnight Delivery
For an additional fee, we will provide Overnight Delivery to most destinations. If you have questions about the availability of overnight delivery to your shipping location, please contact customer service.
Please note, orders received by 12:00 Noon EST Monday through Thursday will be processed and shipped within 24 hours of your receipt of your order. Orders received after 12:00 Noon and during weekend (Saturday and Sunday) will be processed and shipped the next business day. Most orders shipped via 2nd Day Service will be delivered within 2-3 business days from the order's ship date.
Orders Shipping to Alaska and Hawaii
Most items may be shipped to Alaska and Hawaii, but some restrictions apply. For shipments to Hawaii & Alaska add $15.00. To secure the best shipping rates orders being shipped to Hawaii & Alaska will be shipped UPS 2nd Day. If UPS 2nd Day shipping is not available shipments will be sent via USPS (Ground ) For overnight shipping to Hawaii & Alaska please contact Caudalie customer service at 1-866-826-1615. We regret that free shipping promotions do not apply to Hawaii and Alaska
Orders Shipping to US Territories (Puerto Rico, Guam, and U.S. Virgin Islands)
Caudalie USA now accepts orders being shipped to U.S. Territories (Puerto Rico, Guam, and U.S. Virgin Islands).
Orders Shipping to P.O. Boxes and APO/FPO Addresses
Caudalie USA now ships orders to a P.O. boxes or APO/FPO/DPO addresses.
Hazardous Materials
Certain items considered Hazardous Materials (HAZMAT) which include alcohol-based products (e.g., perfumes, etc.) are required by the U.S. DOT to be shipped by Ground-only transport, due to air transport restrictions and regulations.
International Orders
At this time Caudalie-usa.com orders may be billed or shipped to locations within the United States. If you wish to ship an order internationally, please our international website at www.caudalie.com for a list of countries that accept eCommerce orders.
Shipping to Multiple Addresses
At this time we do not offer shipping to more than one location per order. We apologize for any inconvenience.
Order Tracking
When you place an order with Caudalie-usa.com you will receive a shipping confirmation with tracking details via email when your order is shipped. If you have questions about your order please email americas@caudalie.com or call 1-866-826-1615. Ext 1.
Returns & Exchanges:
We hope that you are completely satisfied with your caudalie-usa.com purchase. If for any reason you wish to return or exchange an item purchased on caudalie.com please return the unopened item within 14 days of receipt. We can only accept returns from orders placed on www.caudalie.com.
At this time, we are unable to accept Caudalie.com returns in our Caudalie Boutique Locations. Purchases made at retail locations or through another web site must be addressed by the original location of purchase.
Please complete the Caudalie Return Form that was included in your package. If the return form is not available, please address your return package to:
Caudalie USA
Attn.: Returns
30 Commerce Road
Carlstadt, NJ 07072
We recommend that you send your return via an insured method, which can be tracked in the case of loss. We regret that we do not refund original shipping costs.
A credit or refund will be issued to the original form of payment within 30 business days of package being received by our distribution center. Please allow for up to 2 billing cycles for the credit adjustment to appear on your statement.
Should you need further assistance please don't hesitate to call our toll free number at 1.866.826.1615, ext 1, Monday through Friday, from 9am to 6pm Eastern Time or email americas@caudalie.com.
Damaged Items
If damages have occurred during shipment to the item(s) in your shipment please contact Caudalie Customer Service no later than the next day following arrival of the goods.
Customer Service can be contacted at americas@caudalie.com or by telephone to 1.866.826.1615. Ext 1 (toll free) Monday through Friday, from 9am to 6pm (EST). To ensure prompt resolution please provide your order number, name, email address and phone number. Please list the product(s) you received damaged or defective and if you prefer a refund or a replacement order.