Our Vinothérapie® Spas

Welcome to a unique world!

Our Vinothérapie® Spas

Welcome to a unique world!

Our Vinothérapie® Spas

Welcome to a unique world!

Our Vinothérapie® Spas

Welcome to a unique world!

Our Vinothérapie® Spas

Welcome to a unique world!

Our Vinothérapie® Spas

Welcome to a unique world!

Our Vinothérapie® Spas

Welcome to a unique world!
"I designed each of my Spas in such a way as to ensure they offer guests an out-of-the-ordinary experience, unlike anything they have ever known and from which they emerge feeling brand new. Spas located in unusual places. Vinotherapists who lavish the only treatments of their kind in the world, based on the vine's ancient powers and recognized as being exceptional. Welcome to our Spas."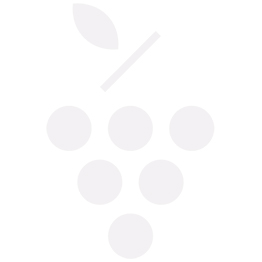 Birth of our 1st Spa
The first Vinothérapie® Spa, Les Sources de Caudalie in Bordeaux, was born amidst the Grand Cru Classé vineyards of the Graves region at Château Smith Haut Lafitte. Walking among the Château's vines, Mathilde and Bertrand Thomas imagined a dreamland, a place sheltered from noise, far away from everything with vines stretching away as far as the eye can see. A little like a child's cabin, perched on a treetop... And this was how the idea for the first Vinothérapie® Spa was born. Today, set deep within the vines, this Spa is emblematic of the Caudalie philosophy.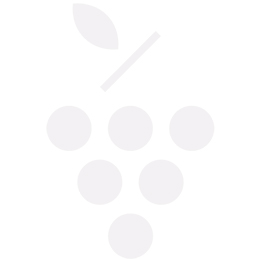 Vinothérapie
Vinothérapie® combines the virtues of naturally warm spring water, rich in minerals and trace elements drawn from more than 540 meters underground, with the latest scientific findings on the benefits of the vine and grapes. Our Vinotherapists' expert hands will lavish you with exceptional treatments using Caudalie products with anti-oxidant and anti-aging properties.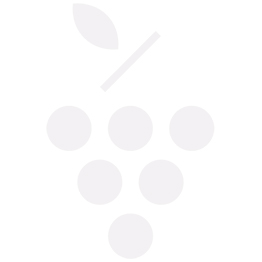 Our cult treatments
Our Vinotherapists lavish guests with unique treatments and massages* based on all the benefits of the vine and the grape.
* Our massages are beauty, well-being and relaxation treatments; they are non-therapeutic and have no medical benefits
Treatment

Vinexpert Treatment

Firming and lifting

Specially created for skin lacking vitality and firmness, this treatment is followed by an application of Caudalie's Vinexpert Resveratrol-based firming products.
The toning and lifting effects are immediate. Your complexion's freshness and luminosity are restored and your face appears resculpted.

Treatment

Caudalie Grand Facial Treatment

Anti-oxidant

The protecting and reviving facial for environmentally-vulnerable skin. A long, sculpting facial massage relaxes the features, while Caudalie's grape-seed polyphenol-rich products impart immediate, lasting radiance, improve skin texture, accelerate cell renewal and regulate moisture levels. This extraordinary, targeted treatment is the most requested Caudalie facial.

Ritual

Full Harvest Ritual

Full Day

50 Minute Caudalie Facial of choice
Barrel Bath of choice
Caudalie Scrub of choice
Caudalie Wrap of choice
50 Minute Caudalie Massage
Classic Manicure
Lunch

Treatment

Vinosource Facial

Nourishing

This nourishing treatment with fresh grapes was specially designed to restore comfort, radiance and softness to dry and very dry skin.
Treatment highlights include: skin cleansing, circular smoothing techniques with juicy grapes, a long sculpting massage with our Moisturizing Concentrate and - to perfect this moment of well-being - our Moisturizing Cream-Mask.

Treatment

Crushed Cabernet Scrub

Slimming

The most popular scrub from the Vinothérapie® Spa. It is an ideal "starter" for your treatments. To regain your skin's radiance and softness, we have developed this scrub with a base of grape-seed, honey, brown sugar and the essential oils of the Contouring Concentrate. The application of the Nourishing Body Lotion combined with our Contouring Concentrate completes this treatment and leaves your skin clean, refined and perfectly smooth. This is an ideal treatment for a slimming program or after being exposed to the sun.

Treatment

Fresh Grape Body Treatment

Moisturizing

The relaxing and hydrating massage for parched skin. This treatment combines the signature Caudalie Massage technique with a sumptuous shower of luscious, fresh grapes, caressed over the body to soothe and reinvigorate. With the help of the natural actives in the grapes, the skin is also gently exfoliated and relieved of uncomfortable dryness and tightness. Even flaky, dull skin emerges nourished and renewed. The ideal treatment to relieve and soothe dry, dehydrated skin anywhere on the body.

Treatment

Honey & wine wrap

Moisturizing

The nourishing and fortifying wrap for chronically dry, neglected skin.  A warm blend of wine yeast and honey is smoothed over the entire body, covering it with a soothing blanket of rejuvenating essences.  This gentle, deeply relaxing treatment moisturizes the skin intensively, thus strengthening its immune defenses against dehydration.  The perfect antidote to drying weather.

Treatment

Vinosculpt Facial

Instant Lift

This high-tech facial starts with micro-current to tone, lift and re-educate the muscles and is followed with LED light to stimulate the body's own cell regeneration to accelerate healing and act against bacteria.  Concluding with an oxygen infusion to deeply infuse the brand-signature serums into the complexion to plump, calm, and offer an instant glow, skin is visibly transformed.
The 80 minute treatment uses technology of Vinosculpt 50 minutes with a deep exfoliation and hand and foot treatment. The skin is redensified and plumped up, lines are smoothed out. The complexion glows with a fresh and youthful look.
Our Caudalie Vinothérapie® around the world
Our Caudalie Vinothérapie® Spas are gradually spreading across the world, always in enchanting and out-of-the-ordinary locations. You will find them: in France, at Les Étangs de Corot in Ville d'Avray near Versailles; in Spain, at Marqués de Riscal in the Rioja region; in the United States, at the Plaza Hotel in New York; in Brazil, at the Do Vinho Hotel in Bento Gonçalves; in Turkey, at the Les Ottomans Hotel in Istanbul; and in Portugal, at the Yeatman Hotel in Porto and at the L'AND Hotel in the Alentejo region.