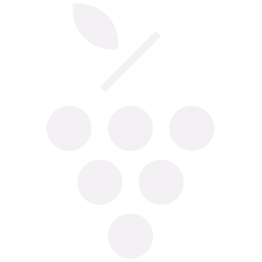 Book your treatment in one of our Boutique Spa

Transport yourself to the vineyards of Bordeaux within our Boutique Spa's by indulging in our face and body spa treatments. With bespoke advice from our Vinotherapists, you can select the treatment best suited to your needs.
Treat yourself to 50 minutes of bliss with an indulgent spa treatment. Book now in just a few clicks.
30 minutes treatments and add-ons are not available for online booking. If you'd like to book any 30-minutes treatment, please contact our boutique.
Book your treatment
Spa menu
✕
Spa menu
Facial :
Resveratrol Lift Facial Anti-wrinkle, firming
Specially created for skin that lacks vitality and firmness. After skin is gently cleansed, a stimulating massage visibly firms and redefines the contours of your face. The application of a warming mask enhances the lifting effect of Caudalie's Resveratrol Lift products. The firming and lifting effects are immediate, your face is resculpted and radiant with youth.
50 minutes
Vinoperfect Radiance Facial Radiance, anti-dark spots The ideal treatment for skin lacking radiance and luminosity. After skin is gently cleansed, a bespoke massage with essential oils and small hot and cold basalt stones stimulates your skin's radiance. The deep-action peeling mask awakens the luminosity of your complexion. Caudalie's Vinoperfect collection adds the finishing touch to this treatment, leaving you looking rested and radiant.
50 minutes
Polyphenol C15 Detox Facial Anti-oxidant, anti-wrinkle A burst of vitamins and energy for the skin! Created for clients who need a rescue from pollution, this facial features products with two star ingredients: grape-seed Polyphenols and Vitamin C. It will shield skin from free radicals and prevent future damage. After a thorough cleansing and a deep exfoliation, a detoxifying mask with pink clay, coffee and grape marc eliminates impuritiesand toxins. Caudalie's Polyphenol C15 collection will leave your skin soft, refreshed and radiant.
50 minutes
Vinosource Anti-oxidant Hydrating Facial Moisturising, soothing A skin-renewing treatment to deeply moisturise the skin. This treatment starts with a gentle cleansing of the skin. A massage with fresh grapes followed by a recovery essential oil massage soothes dryness. The application of an intensely moisturising mask, and our Vinosource products restore moisture levels for a healthy and glowing appearance.
50 minutes
Premium facial :
Premier Cru Facial
Ultimate anti-ageing
This exceptional beauty treatment is a blend of our most effective anti-ageing ingredients and treats all signs of skin ageing. Thanks to an innovative massage technique, followed by an exclusive mask enriched with Resveratrol, the skin feels denser, smoother and firmer. Wrinkles and fine lines fade visibly. Your complexion looks younger and radiant.
50 minutes
Body :
Crushed Cabernet Scrub & Treatment Relaxing, slimming
The most popular scrub from our Vinothérapie Spas. It contains grape-seeds, honey, brown sugar and 6 essential oils which will leave your skin radiant and perfectly smooth. The sculpting body treatment, together with Caudalie's Contouring Concentrate smoothes cellulite and reshapes your body. This is an ideal treatment for a slimming programme or before exposure to the sun.
50 minutes
Divine Body Treatment Relaxing
A relaxing body massage featuring our award winning Divine Oil, a combination of 4 exceptional plant oils. Your skin will be luxuriously softened, moisturised and wrapped in a delicate floral fragrance (rose, grapefruit, pink pepper, vanilla, cedar and white musk…).
50 minutes
Fleur de Vigne Body Treatment
Relaxing Our therapist will use a candle delicately scented with Fleur de Vigne, that melts into a warm oil. Enjoy a unique and relaxing experience where all your senses will be indulged. Tension will be relieved and you will regain your energy.
50 minutes